THE SMALLEST DONATION MAKES A DIFFERENCE!
MY DONATION
I WANT TO GIVE
Currency ($)
Currency (LBP)
I WANT TO SUPPORT
FOOD
DECENT HOUSING
EDUCATION
MEDICINE
EXPLOSION RELIEF
WHERE NEEDED MOST
PUBLIC GARDENS
PERIOD POVERTY
FREQUENCY
PERSONAL INFORMATION
CREDIT CARD
PAYPAL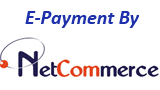 Back
Login / Register
TAX INFORMATION:
Beit el Baraka is a registered 501(c)3 charitable organization and is eligible to receive tax-deductible contributions in accordance with Code section 170. Donors can deduct contributions made to Beit el Baraka USA by using the EIN : 85-0879465.
CHOOSE WIRE TRANSFER TYPE
WIRE TRANSFER FROM A BANK IN USA
WIRE TRANSFER FROM A BANK IN AUSTRALIA
WIRE TRANSFER FROM A BANK ABROAD TO LEBANON
WIRE TRANSFER IN LEBANON
Commonwealth Bank of Australia :
Account type: Society Cheque Account
BSB: 062-443
Account number: 1348 8773
BIC/SWIFT Code: CTBAAU2S
Account title: BEIT EL BARAKA AUSTRALIA LTD
BEIT EL BARAKA AUSTRALIA LTD is registered with the Australian Charities and Not-for-profits Commission (ACNC). BEIT EL BARAKA AUSTRALIA LTD is endorsed as a Deductible Gift Recipient (DGR) from 03 Jun 2021. It is covered by Item 1 of the table in section 30-15 of the Income Tax Assessment Act 1997 .
All donations to Beit El Baraka Australia Ltd are tax deductible.
Beit el Baraka USA
EagleBank
Beneficiarys Name: Beit El Baraka USA
SWIFT: EAGEUS33
Account: 00200231157
EIN: 85-0879465
Beit el Baraka USA is a 501(c) non profit
Wiring instructions :
View instructions
International transfers -LUXEMBOURG:
BEMO EUROPE BANQUE PRIVEE-LUXEMBOURG
IBAN: LU75 3720 0353 7750 0400
SWIFT: BEMOLULL
BENIFICIARY NAME: Beit El Baraka
BEMO EUROPE BANQUE PRIVEE-LUXEMBOURG
IBAN: LU63 3720 0353 7750 0131
SWIFT: BEMOLULL
BENIFICIARY NAME: Beit El Baraka
Bemo Bank Luxembourg Address
26 Boulevard Royal
L-2449 Luxembourg
Phone: +352 226321 1
International transfers -LEBANON:
BEMO Bank s.a.l
IBAN: LB23 0093 0000 0035 0009 1366 1USD
SWIFT: EUMOLBBE
ACCOUNT: 3500091
BENIFICIARY NAME: Beit El Baraka
BEMO Bank s.a.l
IBAN: LB73 0093 0000 0035 0009 1366 1EUR SWIFT: EUMOLBBE ACCOUNT: 3500091
BENIFICIARY NAME: Beit El Baraka
CURRENCY: EUR

Beit el Baraka Address
Metropolis Bldg.,
Shehade street
Achrafieh
Beirut Lebanon
Local transfers:
BEMO bank s.a.l
IBAN: LB61 0093 0000 0002 1493 1366 1LBP
ACCOUNT: 002149313661LBP
BENIFICIARY NAME: Beit El Baraka
IBAN: LB22 0093 0000 0002 1493 1366 1USD
ACCOUNT: 02149313661USD
BENIFICIARY NAME: Beit El Baraka
Bemo Bank Lebanon Address
Elias Sarkis Ave.
Bemo bldg
Achrafieh
Beirut Lebanon
Phone #: +961 1 200505

Beit el Baraka Address
Metropolis Bldg.,
Shehade street
Achrafieh
Beirut Lebanon